Super Moderator
Staff member
Double Team 1997 1080p GBR Blu-ray AVC DTS-HD MA 5.1-dead0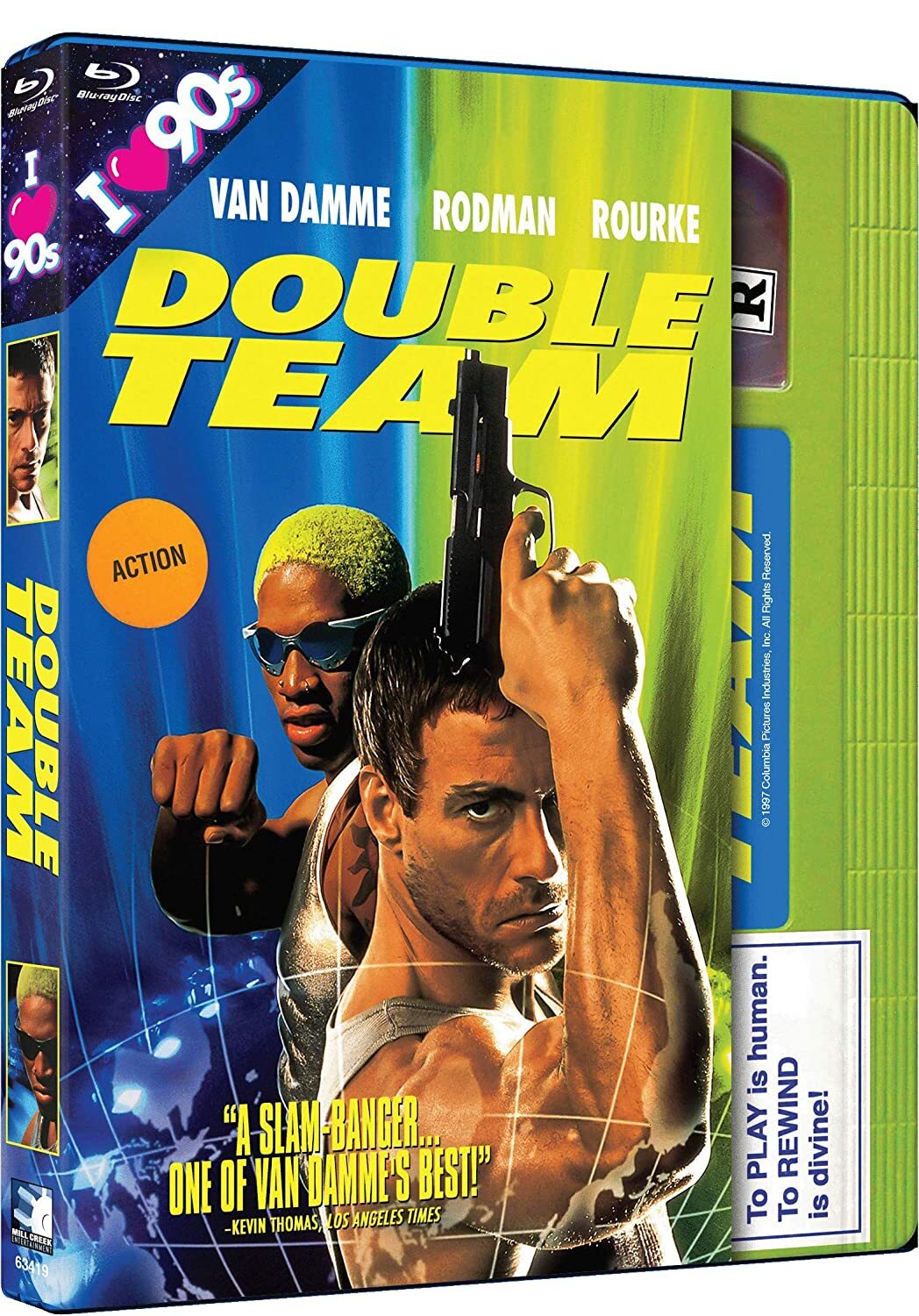 ?t=1628618873
Imdb
Code:
     https://www.imdb.com/title/tt0119013/         /
Info
Code:
    What do you get if you take one of the greatest action film stars of his era - that's Jean-Claude Van Damme, from Maximum Risk and Blood Sport - and team him with one of the true masters of Hong Kong action cinema (Tsui Hark, the Once Upon A Time in China trilogy)? You get Double Team, that's what - one of the roughest, toughest, ass-kicking movies that the 90s had to offer.

The Muscles From Brussels is government agent Jack Quinn; his wife has been kidnapped by major-league terrorist 'Stavros' (Mickey Rourke, The Wrestler, 9 1/2 Weeks). The only way he can get her back is with the help of arms dealer Yaz - basketball legend Dennis Rodman - and you'd better believe that sparks are going to fly.

88 Films are proud to present one of Van Damme's very best pictures, on UK Blu-ray for the first time.

Extras:
HD Transfer in 2.35:1 Aspect Ratio
5.1 DTS-HD MA Soundtrack
Audio Commentary with action cinema aficionado & game producer Audi Sorlie & sports writer Chris Ling
Original Theatrical Trailer
Optional English SDH Subtitles

Code
Disc Label: DOUBLE_TEAM_88FILMS
Disc Size: 30,180,670,657 bytes
Protection: AACS
Playlist: 01002.MPLS
Size: 29,237,127,168 bytes
Length: 1:33:02.577
Total Bitrate: 41.90 Mbps
Video: MPEG-4 AVC Video / 34999 kbps / 1080p / 23.976 fps / 16:9 / High Profile 4.1
Audio: English / DTS-HD Master Audio / 5.1 / 48 kHz /  4432 kbps / 24-bit (DTS Core: 5.1 / 48 kHz /  1509 kbps / 24-bit)
Audio: English / Dolby Digital Audio / 2.0 / 48 kHz /   320 kbps / DN -31dB
Subtitle: English / 35.460 kbps
Password:
Uploaded
You need to reply to this in order to see this content.
Google Drive
If links is die, please post request in here:

Code:
https://onkyo4k.com/forums/donors-vip-request-zone.9/
I'll re-up it. Thank you!
Tool change file name in Onkyo4k (only for Vip member)